Monday, February 28, 2011
Cheryl Whapham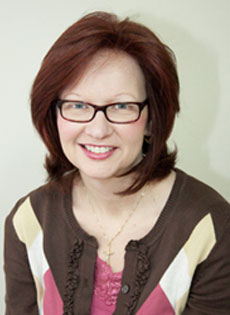 Iíve heard a few people saying lately, ďThank God, itís almost Lent.Ē I have to laugh, because I couldnít agree more. I am ready for Lent to begin next week. I think many of us are feeling the effects of the lunar calendar on our lives this year which has caused Lent and Easter to be later this spring than we are accustomed.
What do I mean by this? Well I think many of us look forward to Lent as it provides us the time to refocus on our faith and reconcile our lives with Christ. Itís a time for spiritual healing and renewal. When I spend time in prayer, I can recognize times when I have made some poor choices, when Iíve neglected to care for some important relationships in my life, and most significantly, when perhaps I havenít tended to my relationship with Christ the way I should have.
Do I need to wait for Lent to change these things in my life? Could I start today and not wait until March 9 to begin? Absolutely! The goal is that at the end of each day, we all take a moment to examine our day. Where did I encounter joy in my day? Where did I encounter sadness? How did I respond to each? Where did I encounter God in my day? How did I respond to that encounter? If we partake in an exercise like this as a part of our daily prayer, then the idea is that we would be less likely to stray far from God in the first place. This was the practice of St. Ignatius of Loyola and is the practice of the Jesuits and many Christians today.
It is the Churchís central mission and the mission of all the baptized to evangelize in the name of Christ. In order to carry out this mission and ministry we must stay close to Christ through prayer and sacrament. The phrase ďyou canít give what you donít haveĒ has been running through my mind as Iíve typed this blog. As we all carry out the Churchís central mission of evangelization, we must remain rooted in Christ and the Church. We canít fulfill our baptismal vocation if we donít do the hard work of keeping ourselves well formed and informed for the mission.
Iím so grateful that the Church provides us liturgical seasons such as Lent, when we can as a Catholic community gather together to reconcile ourselves to Christ and the Church, to give us strength and hope for the mission ahead.