Message from Fr. Luis R. Largaespada V.F.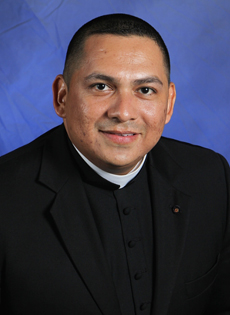 He Went Out Again… (MT 20:5).
The image of the landowner going out over and over again should evoke in us the persistence of God's infinite mercy. He keeps coming back throughout the day. And we wonder, if by 5 o'clock he is still finding laborers standing idle, it must be because they stayed home all day doing nothing, or were not willing to work. Yet, the landowner God keeps calling: "You too go into my vineyard" (Mt 20:7).
When finally there is nowhere to hide, the day is almost spent and they don't have to bear the heat, they go.
The beauty of the parable lies in the fact that the landowner chooses to give the same pay to all, whether they labored for an hour or for eight. We can sympathize with the complaint of the early laborers; working under the sun all day, they think that they should get more. But that is not what was agreed, and so the master reminds them: "What if I wish to give this last one the same as you?" (20:14).
This parable should bring comfort to those who suffer because someone near to them has abandoned the faith. The good Lord insists in calling, and when we finally answer, he gives us all the same pay: life everlasting. As we praise His mercy, let us persevere in prayer for those souls who are hiding from the loving Father who seeks them. God bless you.
Fr. Luis R. Largaespada V.F.
Pastor